Stop abusing your brain with harmful chemicals and costly therapies ...

Stop abusing your body with destructive stresses and pressures of the modern world...

" Discover A Completely Safe Technology That Will Instantly Help You Achieve:

More Energy - Better Focus - A Stress Free Life - Amazing Creativity -

Relaxation Success...

Within 5 minutes! "
Dear Reader,
If you are anything like me, you know how hard it is to say that life in the 21st century is easier than it ever was before. Every day is a challenge, trying to survive in the modern world out there.
Every day you :
Have to get up at 5 in the morning, and commute for hours hoping to be at the office in time, grabbing a cup of "take away" coffee somwhere along the way...
Suffer terrible headaches given to you by the constant pressure of your boss's ever increasing productivity standards, the clicketing and chattering of your co-workers ....
Go out and end up reproducing the same patterns as everyone else, shop at the same places, consume the same products, like robots brainwashed by the media forces that invade our privacy more and more every day ...
I know because, like Millions of people around the world do every day, I've been there.
And I've tried all kinds of therapies, "health supplement's" and other shady products promising to work miracles for everyone according to the sales person ... but not for me.
Then one day while I was at work, I realised that part of the solution was right there before me. The shop I was working in actually was selling some of the very thing I was looking for. And, better yet, I realised that I could probably do it a little better - with some help.....

So, I spoke to a friend of mine, Rick Plumridge who, like me, is a very clever musician indeed and who also shares my interest in relaxation meditation. Together we went into his recording studio.

*** Swoosh ***
Within five minutes I was blown away.
From the corporate jungle I was trying to run from, I had been transported into the private oasis of my own mind.
What surprised the both of us the most was that it was completely safe. No adverse-effects chemicals, no wasted time, no trips to strange offices or other suburbs.
And no need for complicated hardware either, which really helps keep the costs down.


This 3 Part Set of specially designed audios


only requires a pair of headphones to work.



Part 1 - Relaxation Music Part 2 - Guided Meditation Part 3 - Binaural Technology


Part 1.

Relaxation Music.

Relaxation Music MP3s "River to the Sea" and "Sea to Sky".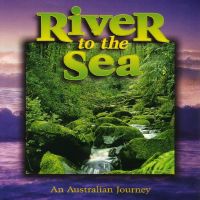 My musical friend and I proceeded to write, record and produce two relaxation music albums - "River to the Sea" and "Sea to Sky". These two albums took a couple of years to perfect and complete.

We went out into the Australian bush and recorded the sounds of nature - birds, rivers, streams, waves, wind, rain, thunder - and incorporated these into our music.
At just under One Full Hour of peaceful ambient relaxation music mixed together with the sounds of nature, "River to the Sea" features many of the unique sounds of Australia, together with peaceful music that will capture your imagination and sooth your mind. Allow yourself to be transported to the top of a mountain during a storm. Then relax as you move from mountain to stream, from the River to the Sea.

8 calming music tracks make up this album:

Click on each Play Button to hear some samples from "River to the Sea".

River to the Sea Sample 1. " Reflections ".

River to the Sea Sample 2. " Onward ".

River to the Sea Sample 3. " Daybreak ".

River to the Sea Sample 4. " Rhythm of the Rain ".

River to the Sea Sample 5. " Sunbeams ".

River to the Sea Sample 6. " Eternity ".

River to the Sea Sample 7. " The Meeting ".

River to the Sea Sample 8. " After the Storm ".






As an aid to relaxation, or simply as a recording of gentle, soothing relaxing music and nature songs in its own right, River to the Sea will be at home and a welcome addition to your ambient meditation relaxation nature music collection.

"Sea to Sky" is a continuation of the relaxation music audio begun with "River to the Sea". It features just over another One Full Hour more of the unique sounds of Australia combined with relaxing and uplifting melodies.

Allow yourself to float away on a magical journey that will take you from stream to bush, from Sea to Sky.

9 relaxing music tracks make up the album "Sea to Sky"

Click on each Play Button to hear some samples from "Sea to Sky".


Sea to Sky Sample 1: "Winter Sun".

Sea to Sky Sample 2: "Respite".

Sea to Sky Sample 3: "Adrift".

Sea to Sky Sample 4: "Moonrise".

Sea to Sky Sample 5: "Twilight Shadow".

Sea to Sky Sample 6: "The Summit".

Sea to Sky Sample 7: "Lakeside".

Sea to Sky Sample 8: "Above the Clouds".

Sea to Sky Sample 9: "Sea Air".

All those supplements that you can buy over the counter at your local health store, prescription drugs, while all designed to make you feel "better", only create a more IMBALANCED body.
You see, they will either flood your body with too much of a certain nutrient, forcing it to over-produce and release the stuff that will make you feel good, or inhibit and stop the production of brain chemicals that make you feel stressed, tired, etc.
One way or the other, your body WILL catch up.
The solution lies deeper within the brain.
You see, our brain works by sending and receiving "waves" of data and energy.
It is these waves that actually control the way we perceive things, react, and feel.
Take sleep as an example.
When you are sleeping, your brain will go through different phases, and shift through different wave lenthgs during the process. These different phases are essential to stimulate ...
Cellular Growth and Regeneration
Long Term Memory Integration and Data Assimilation
Relaxation and the Feeling of Refreshment
Dreams, Creativity and Generation of New and Powerful Ideas.

Relaxation Music can help you "tune out" from the tensions in your life.

Order all 3 Parts Now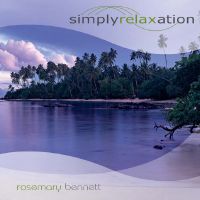 While waiting to pick up my daughter from her choir one Saturday morning, I began chatting to another parent who was also waiting for her daughter. Almost immediately we realised that not only could we help each other, but we could compliment each others skills and areas of expertise.

Rosemary Bennett is a tertiary lecturer whose area of expertise is relaxation meditation. Rosemary specialises in the fields of leadership, the arts, health and wellbeing. Straight away I knew that the three of us - Rosemary, Rick and I - should work together to further what Rick and I had discovered with our relaxation music.

As Rosemary says, "Perhaps one of the easiest and most effective ways to relax is to listen to a Guided Meditation or a Guided Relaxation audio program."

Guided Meditation can provide you with the focus to "shift your mind" to a more calm place.

Rosemary had been providing her students with a guided relaxation meditation program as an essential aspect of her regular classes.

So, it was back into the recording studio for the three of us, and soon "Simply Relaxation" - a Guided Meditation audio program - was complete.

"Simply Relaxation" is a form of guided relaxation and guided meditation that can assist in dealing with the stressors of our complex and hectic lifestyle. As part of a complete relaxation meditation program, this enhances the relaxational properties of the relaxation music albums "River to the Sea" and "Sea to Sky".
"Simply Relaxation" is made up of seven MP3 tracks (plus and introduction) of varying lengths, and has a combined total of just under 78 minutes of guided meditation, guided relaxation and relaxation music audio..

It has three main tracks of Guided Meditation led by Rosemary's soothing voice:

Take Air - 6 mins 30 seconds.

Visual Escape - 10 mins 34 seconds.

Relaxation Ritual - 35 mins 02 seconds.

Plus four Relaxation Music tracks composed by Rick Plumridge and Matthew Harding.

Temple of Harmony

Floating

Whispers

Belief

By following the prompts of Rosemarys voice, you too can be well on your way to achieving Relaxation Success.
Order all 3 Parts Now


Part 3.

Binaural Technology.


It has been recently discovered that, through a process called "mental entrainment",
it is possible to attune your brainwaves to an outside signal.
And this is what Binaural sounds are designed for.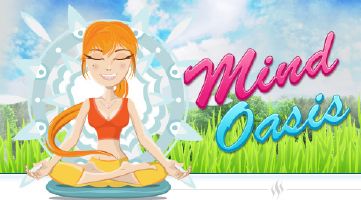 By emitting signals of different frequencies, you can "reprogram" your mind to work just the way you want it to,
and you can do it in only five minutes per session.
Your Own Private Oasis.
Imagine if you had the power to switch your brainwaves so easily, how would it impact your work life? Or your relationships, or anything you can think of for the matter?
You see, it is now not only possible, it is easy to do so.
This set of 5 different audios, all specially designed to improve a different aspect of your life, is really like having your own private, portable oasis in which you can find refuge.
Anywhere, Any time of the day.
Just play any of these audios with your headphones on, and you will start seeing results within five minutes, guaranteed.

1. Mind Rise Audio.
Gentle Wakeup, Force Energy
This 40 Minutes audio will take you from sleep to a new energy peak you never thought possible. Knowing that 30 minutes of unassisted meditation is worth 3 hours of sleep, how much do you think that this audio alone can do for you?

Mind Oasis Sample 1: "Mind Rise" - 40 minutes.
2. Creativity Boost Audio.
Flowing Creativity, an Oasis of Inspiration.
Within 30 Minutes this audio will help you generate more ideas than a brainstorming session with Steve Jobs, Da Vinci, Yoda and your Mother together (Mothers are well known for finding creative solutions to our own problems). Can you impress your boss enought to win that next promotion?

Mind Oasis Sample 2: "Creativity Boost" - 30 minutes.
3. Laser Focus Audio.
For Times When Play Is Not An Option.
Keep it running in the background for as long as you need, this one hour audio has been created to project you into a reality outside of Time and Space. Focus on what matters NOW. This audio will assist you in getting more work done in hours than any of your co-workers in weeks.

Mind Oasis Sample 3: "Laser Focus" - 60 minutes.
4. Instant Memory Audio.
Quickly Become An Expert On Any Topic.
Study any topics with this 60 minutes learning aid, and enjoy the benefits of a deeper understanding, better retention rate and instant assimilation of the knowledge in your long-term and reflexive memory. Never leave for a presentation unprepared anymore.

Mind Oasis Sample 4: "Instant Memory" - 60 minutes.
5. Mental Refresher Audio.
Relax, You've Earned It.
Because you'll never hear this coming from your boss, we've designed this short 10 minutes audio to help you fully relax and fully refresh your mind. Use it during breaks, at lunch, or in the car after work, and stop worrying so hard.

Mind Oasis Sample 5: "Mental Refresher" - 10 minutes.
Enter Your Oasis, Today.
Forget about CDs that will take weeks to be shipped to your door.
By placing your order today you will get INSTANT access to your audios.
Not only will you be able to start using these audios immediately, you will be able to enjoy their benefits and see your life improve in five minutes flat......(well, maybe "five minutes" is a bit of an exaggeration, but these audios will certainly help )
Simply click on the button below and follow the instructions to get started.
Order all 3 Parts Now
Just to Recap....
You get:
"River to the Sea"
Just under 1 hour of Relaxation Music,
combined with the unique sounds of nature.
Total of 8 MP3 files.
"Sea to Sky"
Just over 1 hour of Relaxation Music,
combined with the unique sounds of nature.
Total of 9 MP3 files.
"Simply Relaxation"
Just under 78 Minutes of Guided Meditation, Guided Relaxation and Relaxation Music.
Total of 7 MP3 files,
plus an introduction MP3 audio file.
"Mind Oasis"
3 hours and 20 mins of Binaul audio.
Total of 5 MP3 audio files.
All 4 albums as fantastic quality MP3 files.
Download immediately.
Compatible with iPods, iPhones, iTunes, Android, Mac, Windows devices,
MP3 players.
Benefit your mind - experience mental and spiritual healing as your mind releases stress and worry, and allows a renewed sense to energy and emotional well-being to enter your body. These audios contained in RelaxationSuccess.com MAY help you with:
Emotional Balance
Relaxation
Physical Healing
Improved Digestion
Improved Mobility
Pain Relief
Detoxification
Increased Energy
Improved Circulation
Improved Sleeping Patterns
Stress Reduction
Increased Productivity
We're Here To Make Your Life Easier.
The Jungle out there is already confusing enough already, let's leave it at that.
Because we want you to fully benefit from these audios, by placing your order today, you will also benefit from our 58 days No-Questions asked guarantee.
We feel so confident that our products will work for you, that if you tell us you are not entirely satisfied with your purchase, we will be surprised, but will gladly offer you a refund. And with a smile.
Go ahead, place your order today and see your life improve.
The risk is on us.
Order all 3 Parts Now


Only $27 for over 6 hours of audio to help you achieve Relaxation Success.
P.S: Remember, unlike supplements or medications, these audios will not modify your body's natural balance. Order with confidence now.
P.P.S: By distributing this product digitally, we can keep our costs down, but my partner agreed to let me sell these audios only under the condition that I make sure to keep control over the number of units sold. We could be pulling this offer down at any time so make sure you Grab Yours Today.